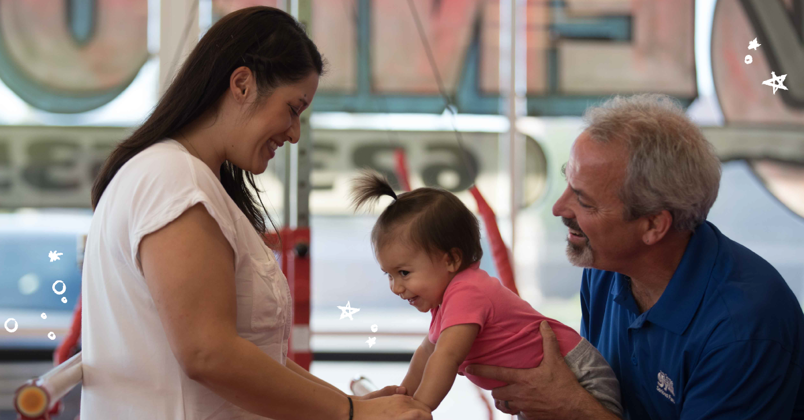 For over four decades, The Little Gym has helped millions of kids experience the thrill of developing new skills and finding new confidence. During that time, our growing family of franchise owners have become their own bosses and have gained work-life balance.
If you've ever considered owning your own business, now is a great time to consider joining The Little Gym franchise family. From start to finish, we promise to make your journey to becoming a The Little Gym franchise owner clear, informative, and most importantly, enjoyable! Check out the 6 steps of becoming a The Little Gym franchise owner below.
Step 1 – Intro Call. After you've read through our website and taken the first step by contacting us, we'll reach out to you to schedule a call and answer any other questions you may have about The Little Gym Franchise.
Step 2 – Application. After you chat with one of our Franchise Representatives, you will receive important franchise information via email to review along with a Candidate Qualification Summary for you to complete.
Step 3 – Qualification. Once you've completed our application, you'll have a call with our Director of Franchise Development.
Step 4 – Launch Day. You'll be invited to come spend a day at our home office in Scottsdale, Arizona. During this visit, you'll get an overview of the company and meet with the executive and senior management teams. We then provide you with our Franchise Disclosure Document for your complete review and due diligence.
Step 5 – Validation. We ensure that The Little Gym franchise is the right fit for you, and you for us.
Step 6 – Award. Within a few days of your visit, we notify you of our decision to award the franchise!
Are you ready to take the next step? Click here to learn more now!