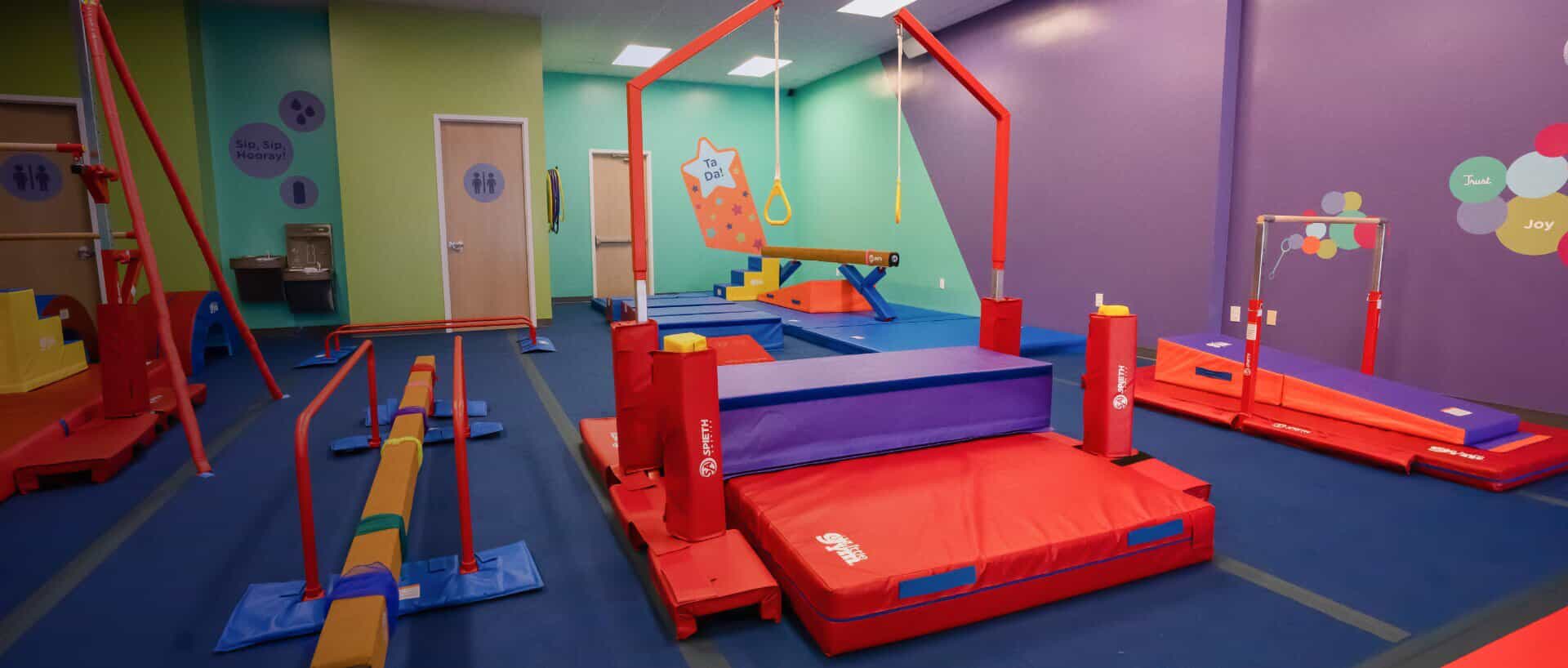 The Springboard to
Life's Adventures, Starting with Yours Become an Owner of The Little Gym
0

+

Locations Open or Under Development

$

0

Average 2022 Gross Sales (*,**)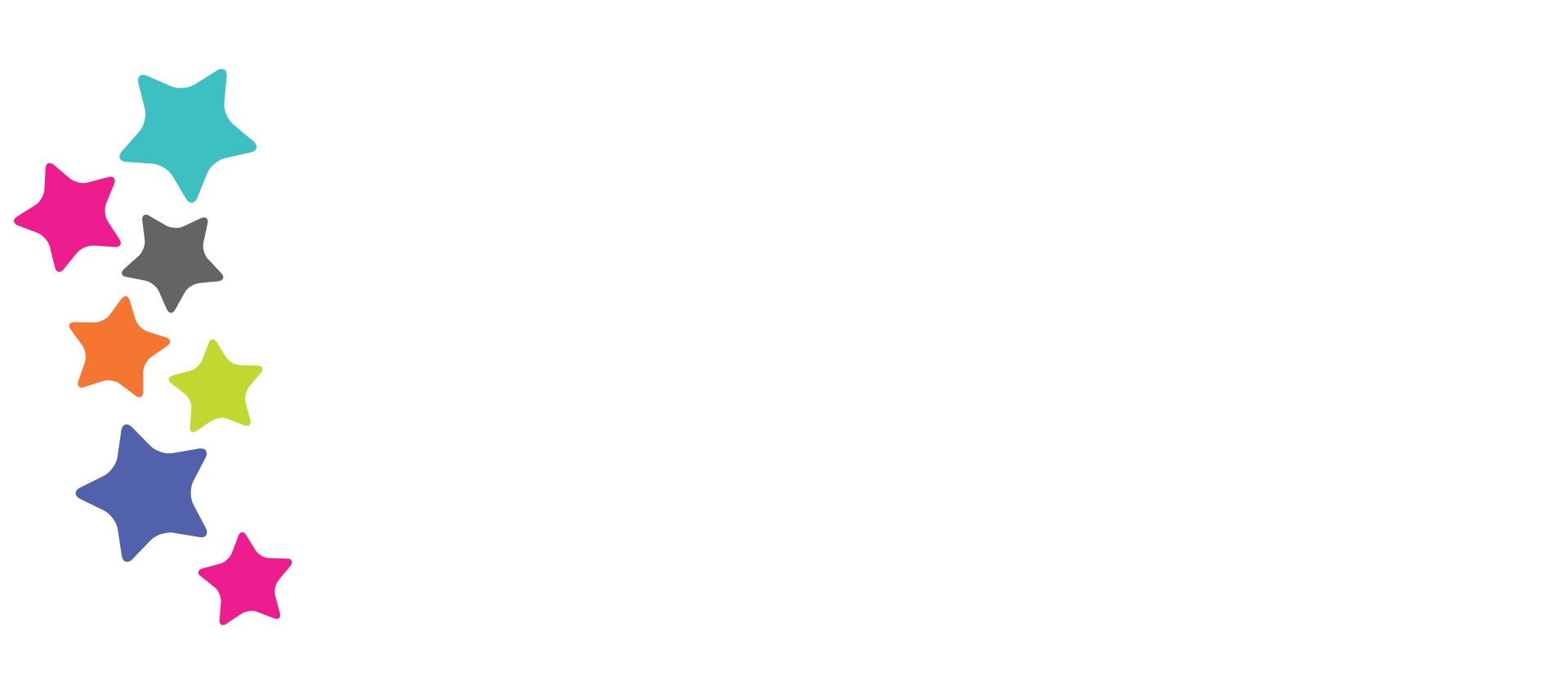 Kids' Gym Franchise Opportunities
With more than 400 locations across the globe, The Little Gym is the world's premier enrichment and physical development franchise for kids ages four months through 12 years. We offer more than a gymnastics or dance franchise. As an owner of a The Little Gym, you will be a part of a family dedicated to the growth and development of children. Kids will come to your gym to learn, laugh and experience new things. And while you aim to make a difference in their lives, your life will change as well. If working with kids in a dynamic and inspiring way is something that's important to you, then this is the opportunity for you.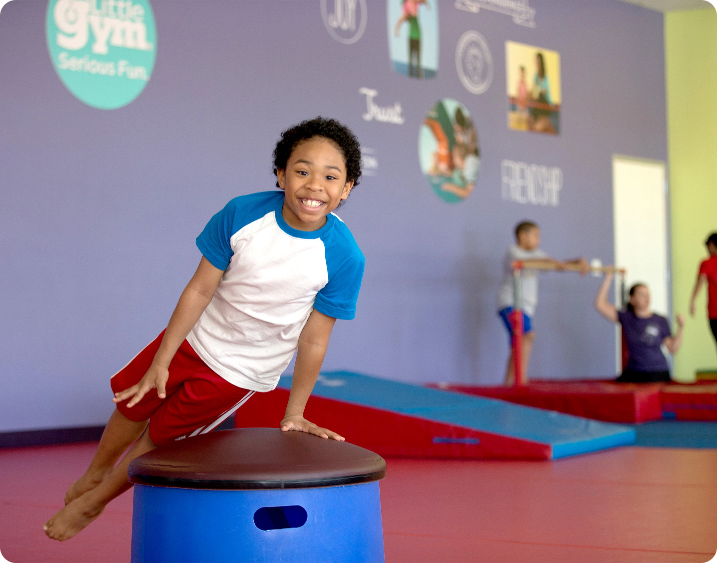 Why Should You Choose The Little Gym?
Attainable Investment Costs

Get your business started for less

Supportive Consulting & Training

We'll help you with every aspect of your business

Data Driven

You can access dashboards and monitor the performance of your business

Recognizable Brand Appeal

We have established partnerships with major brands

Proprietary Curriculum

We're always developing new programs to keep things fresh

Worldwide Growth

We have opportunities in markets across the globe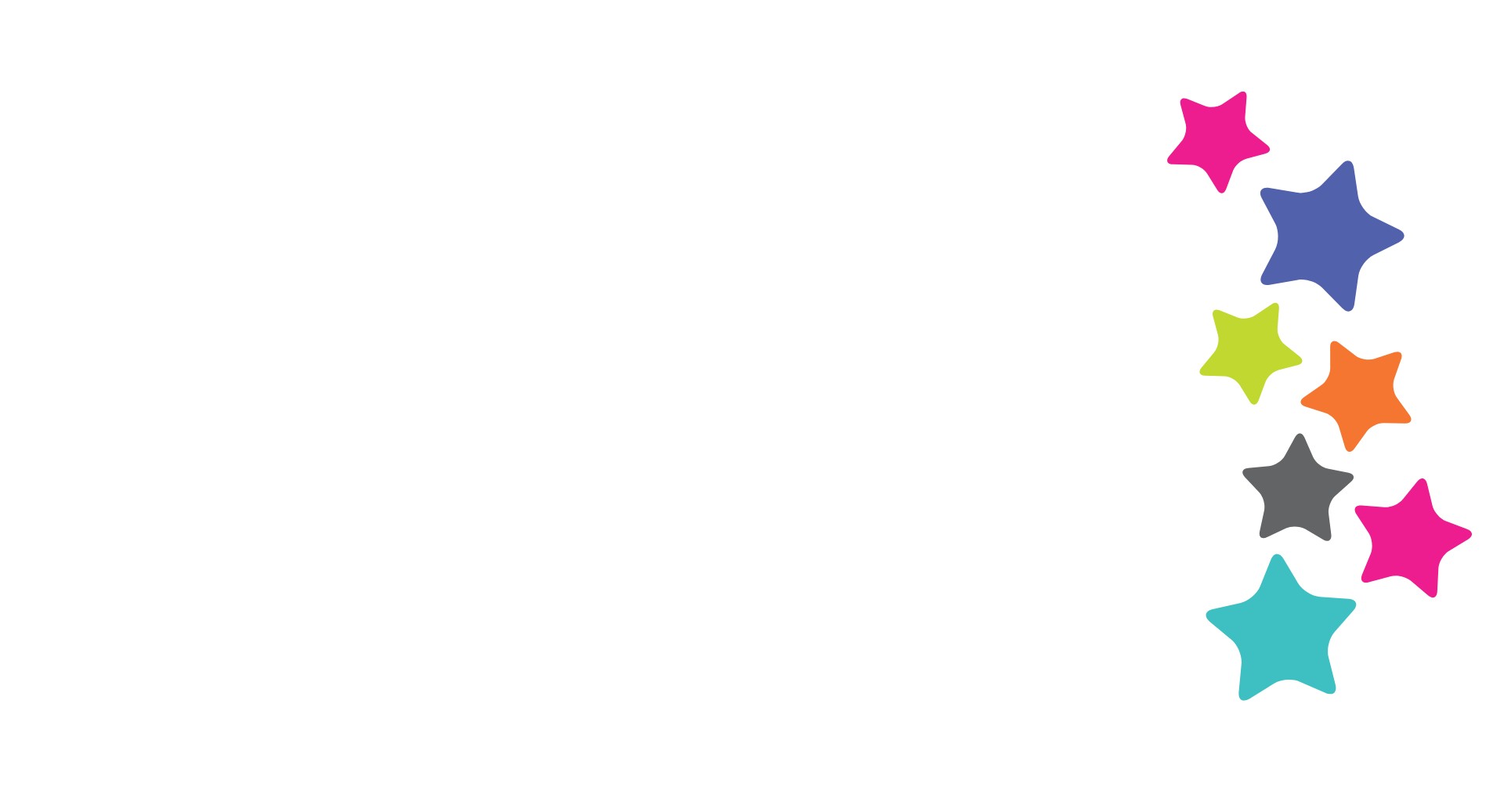 Founded in 1976, The Little Gym offers a unique business franchise opportunity for entrepreneurs to grow or expand their portfolio while impacting their community. Over the past four decades, The Little Gym programs have helped millions of kids experience the thrill of achievement, develop new skills, and find new confidence. Along the way, we have worked hand-in-hand with our childrens' activity franchise owners, helping them build rewarding businesses.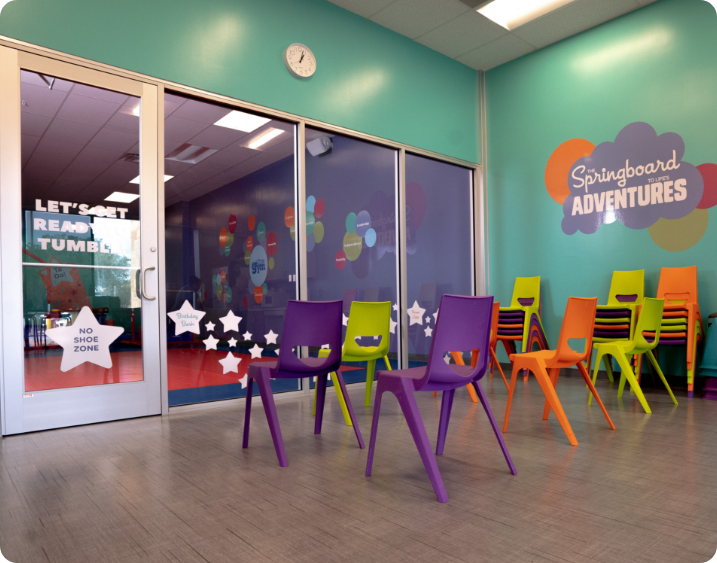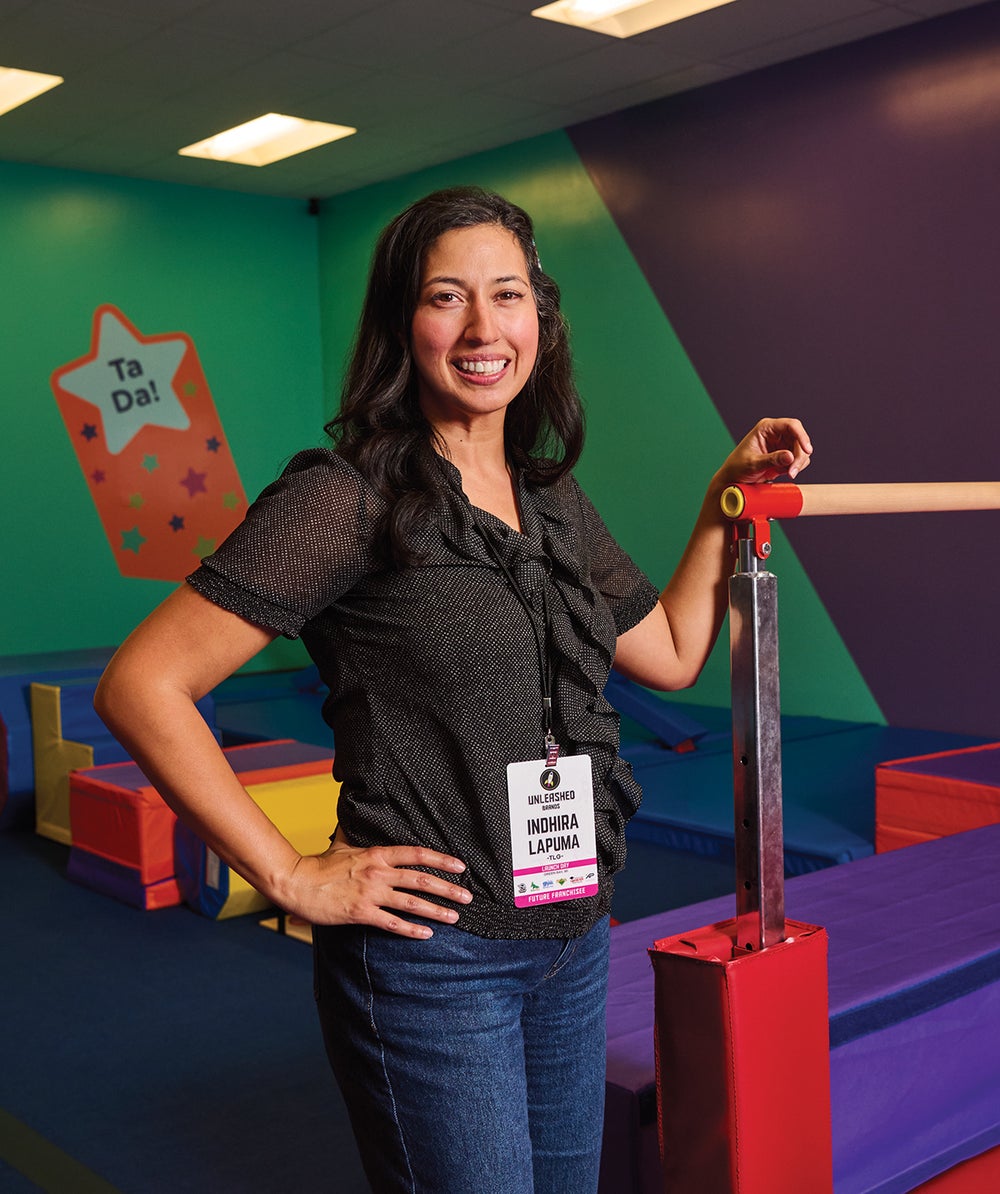 Hear From Other The Little Gym Owners
I can't do a cartwheel for a million dollars, but I'm opening a The Little Gym. When we lived in North Carolina, I would take my daughter to The Little Gym. When we moved to Wisconsin, I just assumed there would be one. When we found out there wasn't, we started looking into opening one. My husband is a stay-at-home dad, and we were looking for a business he could run that marries well with our family schedule. We went to Launch Day as a couple. I was surprised by how many people there were already owners, but looking to open new franchises. I want my kids to be able to say, "That's my mom and dad, and all our friends are welcome to come over to the gym."
Indhira LaPuma | Green Bay, Wisconsin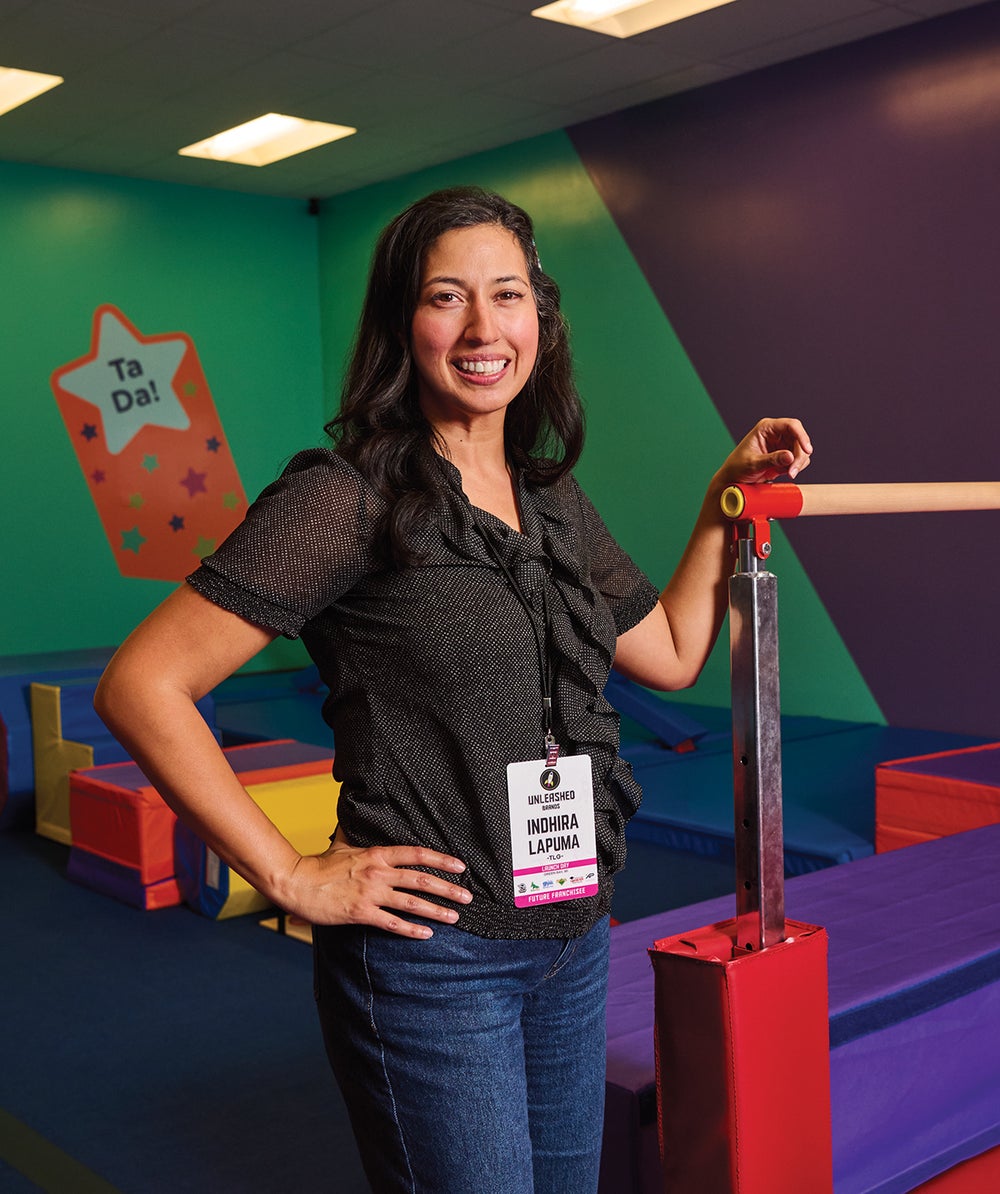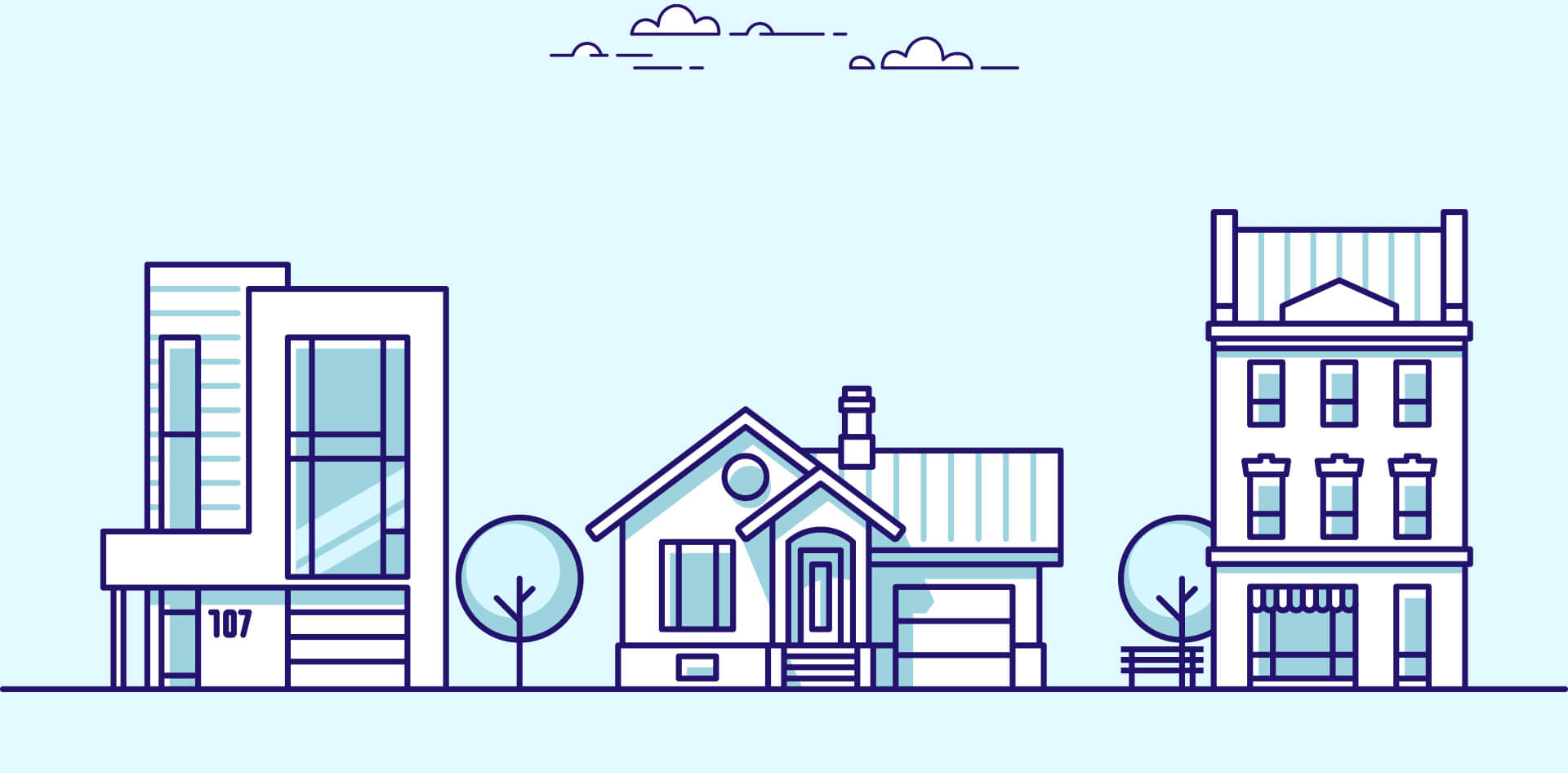 Territories Available Worldwide
The Little Gym Has Big Aspirations
Our childrens' fitness franchise is growing quickly and we are seeking passionate entrepreneurs to help us bring our proprietary enrichment franchise curriculum to new communities. We have open markets throughout the United States and abroad. If you're ready to take that first step, check out our available territories and then contact our team to get started.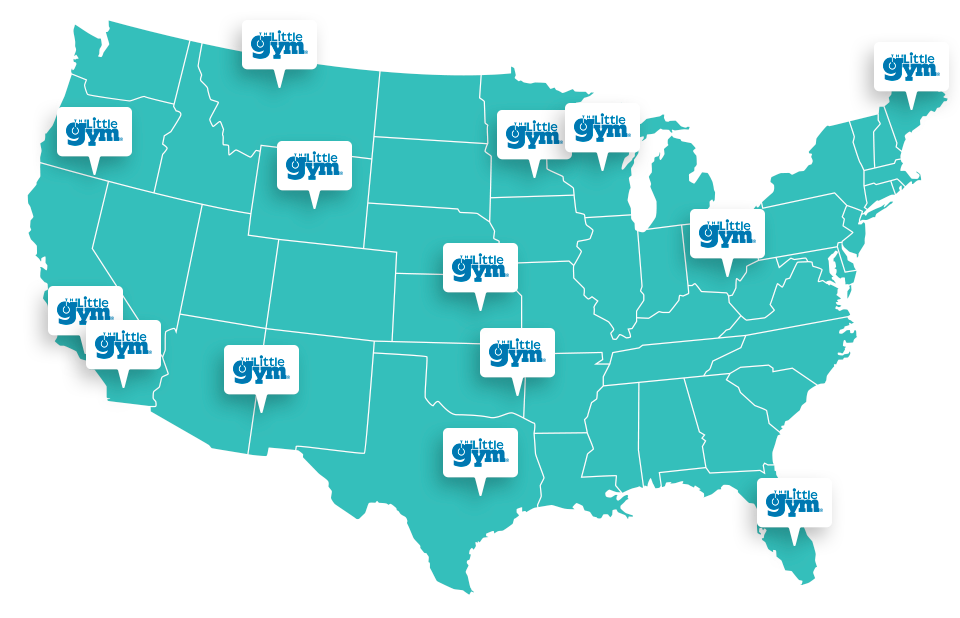 The Next Steps In Your Adventure
Overview of Goals

Brand Review

Request for
Consideration

Funding & Territory
Analysis

Review of Franchise Disclosure Document

Attend Launch Day

Final Franchisee &
Financial Validation

Sign Franchisee
Agreement